Are bored of capturing those routine backdrop photographs? You can think beyond it the colorful and creative background can pop up your photo to the next level. As you think to set up a creative photograph backdrop you need not spend more money the thing that is required is creativity in you. In case you are more interested in creating a backdrop but not getting any ideas here are homemade photo backgrounds ideas to help you, if you ate convenient with you make a try and capture unique photographs.
Multicolor streamers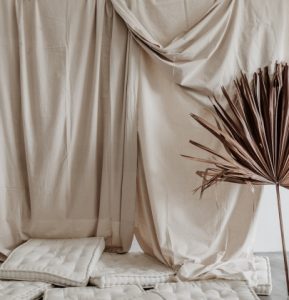 When there is something cheap to make your background look extraordinary you are going with those expensive photoshoot backdrops. Take some party streamers with you based on your favorite colors and now just stick them to the background with the help of the masking tape. Then your creative multicolor streamer background is ready to capture photographs.
Paper plate
Every home will have paper plates, which are left as extras from parties; in that case, with the help of them you can create your photography backdrop. If you want you can buy the different color paper plate for the colorful look or if you can color you can color some of your favorite colors over the white paper plate to create your colorful paper plate backdrop for your next photo shoot.
Fairy light backdrops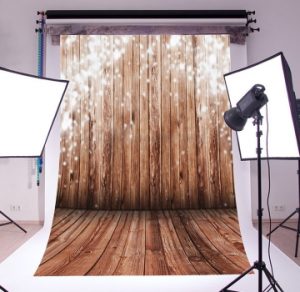 Girls usually like to capture the photographs in front of fairy light set-ups in that case, if you are the one who likes to have a fairy light backdrop you can create them at your home itself. Creating a fairy light backdrop is a simple thing, just take the drape fairy lights and put them over the curtain rod, and then cover it with tulle. And to add additional charms you can make use of some of the fake flowers.
Tinfoil
This tin foil can provide you a unique silvery background for your photo shoot. Using tin foil is an amazing idea than going with the usual wrapping paper because it can elevate the look of your subject. But the only thing you have to concentrate on while using tin foil as a backdrop is light falling on the subject because the tin foil reflects the light so it may distract the subject.
Very few home photography backdrops ideas are shared in the above content you can look at them and if you expect more get assistance from the internet.